Podcast Insider
Nail Your Podcast Interview – PCI 320
November 10, 2022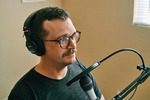 Once you get the dream guest, you need to nail your podcast interview. Easier said than done for most, so we are here to provide some tips on how to approach your podcast interview. Along with our interview tip from the Pro-Production team, we also have articles about the Hot Pod Summit, Facebook Live Audio and what to do with your podcast around the holidays.
Thanks for joining us on this episode of Podcast Insider. Looking to be a guest on the show? Let us know. Emails are listed at the bottom of show notes.
NewsBest Practice
The holidays are here. Should you take a break over the holidays?
Ways to keep your audience listening if you do take a break:
Pre-record episodes if you show lends itself to it

Do a best of show with clips from past episodes

Everyone is familiar with a re-run

Perhaps a cross-post with another podcast (with permission of course) 

Play podsafe xmas music?
---
Download Episode