Podcast Insider
Podcasting Endings and Beginnings – PCI 316
October 13, 2022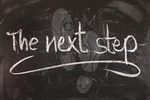 As with any industry, when one company decides to put an end to a podcast, another company is gearing up to start their own; always progressing in podcasting. Sirius and Spotify are making changes to their podcast output and we're commentating on the latest podcast conferences. Join Mike and Todd to hear more about podcasting 2.0 namespace progress, hiring in podcasting and more.
Thanks for joining us on this episode of Podcast Insider. Looking to be a guest on the show? Let us know. Emails are listed at the bottom of show notes.
News
Endings and Beginnings
– SiriusXM is opening a new studio in Miami

– Spotify cancels 10 original shows from Gimlet and Parcast
Best Practice
When in doubt, hire out. This is a privilege, but if your budget allows it and you're currently stuck with a podcast task you loathe, hire someone to handle it for you.
Blubrry News
Blog post: Should You Start A Podcast in an Oversaturated Market? by Tara O'Brien. Read it here.

Chau is leaving Blubrry
---
Download Episode