Podcast Insider
Podcasting 2.0 Simplified – PCI 314
September 29, 2022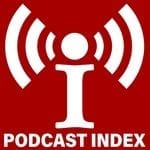 The Podcast Index initiative continues to move forward with more and more use of additional RSS 2.0 feed tags being implemented and used, including from Blubrry. Join the conversation for podcasting 2.0 simplified, courtesy of Mike and MacKenzie.
Thanks for joining us on this episode of Podcast Insider. Looking to be a guest on the show? Let us know. Emails are listed at the bottom of show notes.
NewsBest Practice
More Podcasting 2.0 Simplified: Let your listeners know about some new podcast listening apps to take advantage of the Podcasting 2.0 features. Learn more here: https://podcastindex.org/apps
Blubrry NewsBlubrry Pro Tip
Re-recording an interview because of bad guest audio
Question of the Week
Question: What is one thing you wish you would have known before you started podcasting?
Answer: This is from a Facebook group. There are lots of answers.
Don't take yourself too seriously. Have fun.

You don't need the "best" gear to get started! Just start creating episodes and upgrade along the way.

How much time it takes to build a following.

How easy it actually is, despite what seems like complicated processes and how much money it would generate.

Pace yourself. You can burn out if you go too hard too quickly.

Got a question you'd like us to answer on the show? Drop an email to mike@blubrry.com (audio, text, video) and we may use it. You can also post a question on the Blubrry Podcasting Facebook group.
The best place for support with any Blubrry products/services is our ticket system (https://blubrry.com/support/). Tickets give the whole team access rather than direct emails or calls.
______________
Coming to you this week from the Mike Dell's World Studio in Traverse City, Michigan & MacKenzie's undisclosed location in Columbus, OH.  Produced by the Blubrry Pro-Production team. 
Fill out our listener survey at surveys.blubrry.com/podcastinsider 
Schedule a one-on-one with Todd (hosting customers only). Email todd@blubrry.com

Schedule a tech checkup with Mike (hosting customers only). Email mike@blubrry.com

Send us your podcast sticker and a self-addressed stamped envelope (SASE) and we will send you a Blubrry care package.

Our mailing address is:

Blubrry – MacKenzie

150 E. Campus View Blvd. #180

Columbus, Ohio 43235
---
Download Episode