Podcast Insider
New Places to Listen to Podcasts – PCI 310
September 01, 2022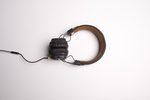 There are a few new places to listen to podcasts, and you're probably already familiar with these platforms. YouTube and Twitter have taken another step forward in podcast discovery. While Mike and MacKenzie chat about podcast directories and platforms, they catch up on Podcast Movement a bit, reusing and repurposing content and, of course, offering their take on what to do with a problematic microphone situation.
Thanks for joining us on this episode of Podcast Insider. Looking to be a guest on the show? Let us know. Emails are listed at the bottom of show notes.
News
                   New places to listen to podcasts:
                   – YouTube is rolling out a podcast section.

                   – Podcasts coming to Twitter? A full circle moment for Twitter.
Best Practice
Taking care of your voice. If podcasting or any type of audio is part of your regular content, it's in your best interest to take care of your voice / health.
Blubrry News
Getting back into the groove after Podcast Movement.

Todd will be at DragonCon this weekend in Atlanta, GA. 

It's Sept. 1, the first day of International Podcast Day month. They're coming back this year for a live stream, only 8 hours instead of their longest, 32 hours.

Blubrry Pro Tip
Repeating ideas for new content
Question of the Week
Question: My recording is getting a lot of background noise. How do I reduce the background noise coming into my microphone?
Answer: The main thing is to NOT record any background noise. I know, that sounds too simple.
Simple things you can do that will help:
Make sure you are in the quietest place you can be. 


Turn off fans, A/C and other noise-producing things in your recording area.

Soundproof behind you.

Put a rug on the floor if you are in a room without carpet.

Close curtains / blinds so the noise doesn't echo off the windows.




Get closer to the microphone and turn down the gain.


You can boost it in post-production with something like auphonic.

If you have a dynamic mic, use that instead of a condenser mic.




Remember, a little bit of 'ambiance' doesn't hurt sometimes. AND, sometimes, you just can't help it.

Got a question you'd like us to answer on the show? Drop an email to mike@blubrry.com (audio, text, video) and we may use it. You can also post a question on the Blubrry Podcasting Facebook group. 
The best place for support with any Blubrry products/services is our ticket system (https://blubrry.com/support/). Tickets give the whole team access rather than direct emails or calls.
______________
Coming to you this week from the Blubrry Studio in Columbus, Ohio & Mike Dell's World Studio in Traverse City, Michigan. Produced by the Blubrry Pro-Production team. 
Fill out our listener survey at surveys.blubrry.com/podcastinsider 
Schedule a one-on-one with Todd (hosting customers only). Email todd@blubrry.com

Schedule a tech checkup with Mike (hosting customers only). Email mike@blubrry.com

Send us your podcast sticker and a self-addressed stamped envelope (SASE) and we will send you a Blubrry care package.

Our mailing address is:

Blubrry – MacKenzie

150 E. Campus View Blvd. #180

Columbus, Ohio 43235
---
Download Episode