Podcast Insider
Make Money On Blubrry! – PCI-308
August 18, 2022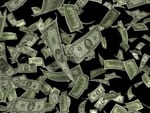 You can now make money on Blubrry with Programmatic Ads! Our development team and the rest of the team have been putting in long hours getting this and another BIG thing ready for Monday.  Watch for an announcement on Monday. Otherwise, Todd and Mike talk about what is going on in the news and the need for a backup strategy for your show.
NewsBest Practice: Backups – Have a Backup Strategy! 
Back up your media files JUST in case


Get a removable hard drive and back up there. (Or just a thumb drive. You can get them 1tb or bigger now!) 

Backup to the cloud somewhere like Google Drive, Dropbox or AWS cold storage.




Back up your RSS feed as a text file.


Load you feed in Chrome.  (other browser won't work the same) then, select all and paste it in a text doc.  

If you host with Blubrry and use PowerPress, we also keep a copy of your feed for you. 




Blubrry News: 
More releases coming next week and we'll see you at Podcast Movement the week after that.

Todd, Mike, MacKenzie and Chau will be at Podcast Movement in Dallas next week. IF you are there, drop by and say HI and pick up some swag.  

This show will be from the Podcast Movement show floor next week (different format I'm sure) 

Blubrry Pro Tip: Private PodcastingQuestion of the Week:
From Ethan:  Our podcast network started with one show. These days we have 7 shows in the network, but we're storing all those shows in the same Blubrry folder. Not great for content management. Can we re-organize our Blubrry catalog of shows into different folders? Would that affect the URL of the MP3s? Will PowerPress show us the new folders?
Answer:
Yes!
With our pro hosting plan and "Multi-program mode" in ​​PowerPress you can separate which folders you upload shows to. This keeps the media separate and it also keeps the stats separate.  Put in a ticket at blubrry.com/support and we can setup a time to help you get that setup. 
Got a question you'd like us to answer on the show? Drop an email to mike@blubrry.com (audio, text, video) and we may use it. You can also post a question on the Blubrry Podcasting Facebook group. 
The best place for support with any Blubrry products/services is our ticket system (https://blubrry.com/support/). Tickets give the whole team access rather than direct emails or calls.
______________
Coming to you this week from the New Media Production Studio in Coldwater, Michigan & Mike Dell's World Studio in Traverse City, Michigan.  Produced by the Blubrry Pro-Production team. 
Fill out our listener survey at surveys.blubrry.com/podcastinsider 
Schedule a one-on-one with Todd (hosting customers only). Email todd@blubrry.com

Schedule a tech checkup with Mike (hosting customers only). Email mike@blubrry.com

Send us your podcast sticker and a self-addressed stamped envelope (SASE) and we will send you a Blubrry care package.

Our mailing address is:
Blubrry – MacKenzie
150 E. Campus View Blvd. #180
Columbus, Ohio 43235
---
Download Episode