Podcast Insider
Focusing In On Your Podcast Audience – PCI 302
July 07, 2022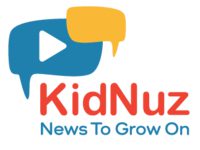 Putting the focus on your podcast audience is key in podcast growth. This can mean doing a variety of things to hone in on, such as visualizing your audience, joining a podcast network, or create a media kit for advertisements that really match your listeners. Luckily, we've released a new feature for the Blubrry community, podcast media kits. Join Todd and our new marketing team member, Chau, as they chat about our new tool, podcast ad frequency and more.
Thanks for joining us on this episode of Podcast Insider. Looking to be a guest on the show? Let us know. Emails are listed at the bottom of show notes.
Live Facebook recording with Todd and Chau.
NewsBest Practice
Preparing for advertising and what you will be expected to provide to a potential advertiser


Average Episode Downloads over a 30 day period

How many Episodes per month

How long you have been podcasting

Is your content brand safe




Blubrry News
Blubrry Media Kits have been released, including podcast audience data

Programmatic Advertising is currently in beta testing

Blubrry Pro Tip
More on 'Should I Join a Podcast Network'
Interview
Tori Nelson, Ro Schwarz, and Jennifer Anderson from KidNuz
KidNuz is the widely popular, daily podcast created by 4 veteran TV journalists determined to give kids a newscast of their own. It's 6 1/2 minutes long, chock full of the day's top stories, all told in a kid-friendly, fun, fresh and nonpartisan way. KidNuz covers current events, sports, science, politics, health — and stories about kids doing cool things! The team is on a summer hiatus but will be back at the mic with fresh episodes on August 1st. In the meantime, listen in for how KidNuz got started and the impact it's having on listeners big and small.
Mission: To engage kids in current events, encourage critical thinking, and spark meaningful conversations.

Got a question you'd like us to answer on the show? Drop an email to mike@blubrry.com (audio, text, video) and we may use it. You can also post a question on the Blubrry Podcasting Facebook group. 
The best place for support with any Blubrry products/services is our ticket system (https://blubrry.com/support/). Tickets give the whole team access rather than direct emails or calls.
______________
Coming to you this week from the New Media Production studio in Coldwater, Michigan & ???.  Produced by the Blubrry Pro-Production team. 
NEW! Fill out our listener survey at surveys.blubrry.com/podcastinsider 
Schedule a one-on-one with Todd (hosting customers only). Email todd@blubrry.com

Schedule a tech checkup with Mike (hosting customers only). Email mike@blubrry.com

Send us your podcast sticker and a self-addressed stamped envelope (SASE) and we will send you a Blubrry care package.

Our mailing address is:

Blubrry – MacKenzie

150 E. Campus View Blvd. #180

Columbus, Ohio 43235
---
Download Episode