Podcast Insider
Special: 2022 Podcast Prediction Show – PCI 275
December 30, 2021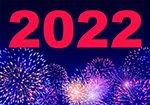 For the last show to 2021, we asked our staff and on social what they think might happen in podcasting in 2022.  Today's show is a bit of a format break.  Have a happy new year!  See ya in 2022!
Carolyn Berry, from Adventures with Grammy,  says her show will double its listeners in 2022.  ( good plug! )
Maxwell Ivey Jr. from What's Your Excuse network and the blind blogger says:  I predict even more people, companies, and organizations will launch podcasts. I predict Spotify and others will continue to try to win the podcasting world like it's a game of monopoly. And I predict that more people will be hosting with Blubrry.
Dave Keeshan from The Future is Not Set, I predict the option to open a payment stream to podcasts will increase. So far Patreon and buymeacoffee.com are sorta fits. The start of tipping, or lightning/crypto payments, or anything that can be done from a handheld device will become more common. This will hopefully happen as a result of people's frustration with the increase of ads into their podcast experience. Hopefully, this will also lead to a more dynamic podcast, where they can be delivered with and without ads.
AND
There will be more live streaming like events/productions. Clubhouse, FIreside, Wisdom, are all chasing "something". The thing, live, interactive audio, which can be recorded and released later as a podcast, maybe as different as radio shows are to podcasts (which are also released after the fact as podcasts)
@checkheadpod  The CHECK YOUR HEAD Podcast's prediction for 2022 is that it will be the biggest year for podcast growth as more people turn to #podcasts for safe, enjoyable & free entertainment during #pandemiclife.
Josh fromTips of the Slung I wouldn't be surprised if some of the shows under the banners of bigger companies (in particular shows that were independent and successful prior to signing) try to break their contracts and go indie again. [ Josh – Tips of the Slung ]
Daniel J. Lewis from The Audacity to Podcast –  I expect we'll see another huge platform support podcasts—maybe Microsoft, Twitter, or LinkedIn. Also much bigger adoption of Podcasting 2.0.
Jim Malliard from The Malliard Report:  I predict Spotify will close the free version of anchor and try to recruit shows to only be on Spotify, only with free music accounts.
Articles:
HotPod / The Verge's predictions (toward the bottom of this article)
Pacific Content's Annual Prediction article
From the Team:
Toby Goodman from Blubrry Pro Production:  ​​There will be at least one best selling book about podcasting coming in late Feb! (hint: Toby is writing a book) 
---
Download Episode