Podcast Insider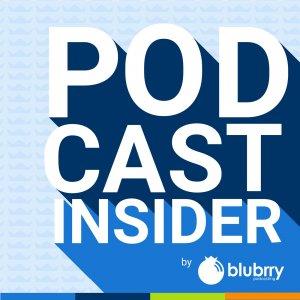 Apple Updates: Paying for Podcasts – PCI 248
June 17, 2021
Paying for podcasts, while uncommon is now also available directly through Apple Podcasts. The latest Apple update released channels and subscriptions for podcasts this week and we're anxious to see how many podcasters and listeners choose to dip their foot into the deep end.
Thanks for joining us on this episode of Podcast Insider. Looking to be a guest on the show? Let us know.
Recorded live from two well-separated and socially distanced podcast studios in northern and southern Michigan; here's Podcast Insider.
Live Facebook recording.
News:

Anchor is making RSS optional

Apple Podcasts channels and subscriptions are LIVE

Luminary launches channel on Apple Podcasts

People's Choice Podcast Awards (the original podcast awards) nominations open in 2 weeks

International Women's Podcast Awards is looking for nominations

Call Her Daddy is going exclusive on Spotify, who paid $60 million

EU changes to copyright guidelines

Podcasting is open to ridicule

Best Practice:
Should you have separate social media accounts for your podcast? Pros and cons

Blubrry News:

Blubrry Developer Resources

Get more listeners with a podcast website! by Troy Price

No PowerPress update this week... BUT, it's not too early to sign up for the next PowerPress webinar. Mike will take you through installing, setting up and using PowerPress. Plus, he will show you any new things added recently. Webinar on Tues. June 29th at 3:30pm EST. Sign up here.

Question(s) of the Week 
Question: Hi Blubrry! How are you going to be supporting the Apple Podcasts paid subscriptions? I don't see anything about it on your site.
Answer: Subscriptions in Apple Podcasts are 100% on Apple. Your website and your podcast host (no matter who it is) has nothing to do with this. Think of it like YouTube (sort of). You don't upload or do anything outside of YouTube to publish a video, it's 100% on their platform. This is Apple's version of this and its audio and/or video. The difference is people have to have a paid subscription to listen or watch your content on that system.
Short answer is no, we will not be doing anything for Apple Subscriptions (or Spotify or Patreon or any other closed system). It's a different distribution method, technically, not a traditional podcast. All other podcasts work mostly like they used to. Apple pulls them in via RSS and people can listen and "FOLLOW" (instead of subscribe) just like before.
______________
If you have a question you would like us to answer on the show, drop an email to mike@blubrry.com (audio or text or even video if you want) and we may use it on the show.
Be sure to follow or subscribe to the companion show to this one, Podcast Help Desk where Mike goes a little deeper into the geeky and techy side of podcasting. This week I will be talking about the results of my show notes test and talking about show notes in general.
______________
The best place for support with any Blubrry product/service is our ticket system (https://blubrry.com/support/). Sending a ticket gives the whole team access to the question rather than direct emails or direct phone calls.
______________
Promo code INSIDER for a free month at Blubrry.com
Coming at you this week from Blubrry Studios in northern and southern Michigan. Produced by the Blubrry Pro-Production team.

Schedule a one-on-one with Todd (hosting customers only). Email todd@blubrry.com

Schedule a tech checkup with Mike (hosting customers only). Email mike@blubrry.com

Send us your podcast sticker and a self-addressed stamped envelope (SASE) and we will send you a Blubrry care package.
---
Download Episode