Podcast Insider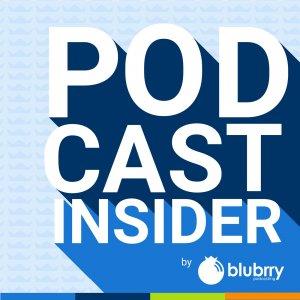 How Many Podcasters Are There? – PCI 238
April 08, 2021
As a podcaster, it's good to have an overview of the industry as a whole. Such as, how many podcasts are there? That's an easy answer, over 2 million as of spring 2021. However, once you start to look at the shows individually, can all of them really be counted?
Thanks for joining us on this episode of Podcast Insider. Looking to be a guest on the show? Let us know.
Recorded live from two well-separated and socially distanced podcast studios in northern and southern Michigan; here's Podcast Insider.
Live Facebook recording.
News:

Religion is no longer the largest category of podcasts (at Apple Podcasts)

Numbers that make you think: 26% of all shows in Apple Podcasts have just one episode

Are there really over 2 million podcasts? Yes, but maybe no.

Wondery, recently purchased by Amazon, is looking to double its staff with nearly 75 job openings.

Canadian Podcast award nominations are open until April 30th.

Apple launched a new exclusive podcast, in a promotion strategy with the release of a new TV show.

Spotify quietly removing more Joe Rogan episodes.

Best Practice: 
Send your listeners to your website. Do not focus on  sending listeners to one platform. You can list (and link) all of their options such as Google, Spotify, etc on your website.

Blubrry News:

PowerPress 8.5.5  is out!

PowerPress 8.6 is currently in internal beta. New stats widget and some UI tweaks.  If you would like to beta test PowerPress 8.6, email mike@blubrry.com.

RIAA takedowns for copyrighted music are on the upswing.  Be careful!

Question(s) of the Week 
Question: Craig on the Blubrry Facebook Group "If I post my podcast via WordPress and make the visibility "private" will it still post to my public RSS feed?"
Answer: No. The post being published and public is required for the episode to get into the RSS feed. Using PowerPress, it creates a podcast feed from your blog posts. That being what it does, all posts that are public and have a podcast episode file attached as an enclosure, will be in the RSS feed. Blogging and podcasting are the same thing. If you make a blog post private, it does not show up in syndication feeds. If it's public and published, it will go into the RSS feed.
Question 2: "I recently switched website hosts and now my RSS feed is coming up with an error 404 Not Found. Any suggestions on how to fix this?"
Answer 2: The problem is on the new host, your permalinks are set to default (plain) in WordPress settings. That causes your feed address to change to https://domain.com/?feed=podcast instead of https://domain.com/feed/podcast/. Set your permalinks to "post name" or anything other than "plain" and it will correct the feed address.
______________
If you have a question you would like us to answer on the show, drop an email to mike@blubrry.com  (Audio or text or even video if you want) and we may use it on the show.
The best place for support with any Blubrry products/services is our ticket system (https://blubrry.com/support/)  Sending a ticket gives the whole team access to the question rather than direct emails or direct phone calls.
______________
Be sure to subscribe to the unofficial companion show to this one, Podcast Help Desk where Mike goes a little deeper into the geeky and techy side of podcasting. 
This week, I plan to air my top 10 podcasting grievances
https://www.podcasthelpdesk.com
______________
Promo code INSIDER for a free month at Blubrry.com
Coming at you this week from Blubrry Studios in northern and southern Michigan. Produced by the Blubrry Pro-Production team.

Schedule a one-on-one with Todd (hosting customers only)....
---
Download Episode