Podcast Insider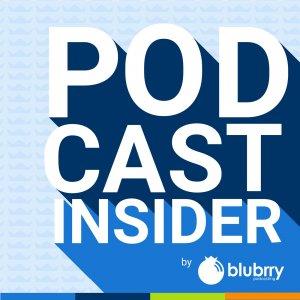 Can You Moderate a Podcast? PCI – 231
February 18, 2021
Podcasters can say anything they want; that's a good thing and a bad thing sometimes. Moderating or moderators for podcasting currently does not exist and is questionable of whether it ever will. Mike and MacKenzie discuss this and more, such as podcasts and pets - are they the similar?
Thanks for joining us on this episode of Podcast Insider. Looking to be a guest on the show? Let us know.
Recorded live from two well-separated and socially distanced podcast studios in central Ohio and northern Michigan; here's Podcast Insider.

News:

iHeart Radio has purchased Triton Digital for $230 million.

Apple producing an original podcast for the Apple TV+ show For All Mankind.

Podcasts are like pets? What do you think?

Can anyone moderate podcasts? It's a difficult situation to deal with, and most likely doesn't have a one size fits all solution.

Review Geek says 'Google Podcasts is pretty good now.'

Podcast Movement (Aug. 3-6) 2021 in Nashville, TN, is now accepting speaker submissions. The deadline is March 31, so get started now. Every year they get more and more submissions.

Podcaster group wants a climate category added to Apple Podcasts.

Best Practice:
Is there a best time of day to release your episodes?

Short answer…  no, not really.

Longer answer…  It's best to pick a day or time that works for your production schedule and your audience.

Podcast listening is a non-real-time thing. If you are consistent on what day(s) and times you publish, your listeners will know to expect a new episode at a particular time which will let them build you into their schedule. Just about any time is a good time, just try to be somewhat consistent. This also helps some of the syndication points (like Apple Podcasts) update quicker as they will learn when to expect new content and pull it into their directories (don't rely on this, it doesn't always work).

Blubrry News:

10 Tips for Connecting with Your Audience on Social Media, from our blog.

Podcaster Dashboard phase II is being diligently worked on. We just had a look at the next step in our upgrade of the UI/UX of Blubrry's dashboard, cool things coming!

Our monthly community newsletter went out today, give it a read.

Question(s) of the Week 
Question: Chris on Facebook: I normally keep 300 episodes in my RSS feed. All my episodes are on my website in the episode posts. I'm thinking about dumping down to just serving just the last 100 or less. What are your thoughts?
Answer: via Todd: 90% of podcasts globally get 90% of their lifetime downloads within the first 96 hours. I only have 40 episodes in my feed and I am on episode 1509 (Geek News Central).
If you have written good show notes with a good episode title and a good first paragraph Google will drive traffic to those older episodes. If you are keeping it at 300, be sure to use the episode maximizer feature in PowerPress.
From Mike: I agree with Todd on this. Keeping 300 is most-likely not needed as most people will never go back that far in an RSS feed, some might but it all depends on the type of content. News or topical shows aren't long-tail, however some narrative-type podcasts, how-to or informational shows (where the info does not go out of date) may have more of a need to go to the full 300.
This show, Podcast Insider, has 52 episodes in the feed, a year's worth. The rest (179 episodes) are available on our website. This keeps the feed's loading speed faster and the file size smaller.
On the next Podcast Help Desk episode: Taking a break from podcasting.
https://www.podcasthelpdesk.com
______________
Promo code INSIDER for a free month at Blubrry.
---
Download Episode