Podcast Insider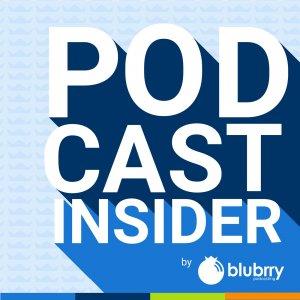 Best Practices for Podcast Show Notes – PCI 227
January 21, 2021
As podcasters ourselves at Blubrry Podcasting we have real firsthand experience on the matter and can provide best practices for podcast show notes. We also have changed the way we do show notes over the years, so there is no one template.

Recently Apple has been causing quite the conversation on whether or not they're going to be starting a paid subscription podcast service, and Spotify is having troubles of their own with investors. Something is always happening in the podcast industry, Daniel J. Lewis know this, that's why he created a new service to keep track of it all. Tune in to get all the details.
Thanks for joining us on this episode of Podcast Insider. Looking to be a guest on the show? Let us know.
Recorded live from two well-separated and socially distanced podcast studios in northern and southern Michigan; here's Podcast Insider.
Live Facebook recording.
"It's the 21st day, of the 21st year, of the 21st century!!! We are living in the future!"

News:

Apple might be looking into creating a paid podcast subscription service. And read more here.

2021 podcast predictions, do they hit the mark or you think they'll fall flat?

Wall Street is starting to question Spotify's podcast investments.

 Daniel J. Lewis launched a new service for podcast industry stats.

Best Practice:
Best practices for podcast show notes

Write your blog post, show notes, etc for Google. Meaning, remember keywords, and things related to SEO. The audio portion is strictly important for listeners only.

The majority of podcast listeners will never see your show notes. So...

Don't worry too much about what your show notes look like in the different apps. There are some best practices, but you will never get all the different places that list your show notes to look exactly like you want them. It can't be done.

Transcriptions are not necessarily a good idea for the main show notes. They will not help you with SEO unless they are edited to be good for SEO. If you do transcripts, link them in your show notes as a PDF or to another webpage.

Blubrry News:

Blubrry January 2021 newsletter went out this week. Read it here.

Next week, a new feature of Advanced Statistics will be released, play tracking. You can read about it in our newsletter and next week on our blog.

Once a month we do a blog post called Focus on Features. This month was on our free service, Subscribe on Android. Read the write-up here.

Our blog, Podcast Insider, has a new, informative post every Monday. The latest was on podcasters using Instagram. Speaking of, follow us on Instagram, @blubrry_podcasting

Todd and Mike will be guests on Podcasting 2.0 With Adam Curry and Dave Jones this week.  Look for it this weekend. https://podcastindex.org

Interview:
We took one month to feature ourselves and this show. Read the full post here, and share with your podcaster friends that might be interested in listening to the show. And, most importantly Podcasters of the Month can also be guests on the show here, so email MacKenzie (give her about a week to respond).

Question(s) of the Week:
Question: Why is my browser saying my website is insecure?
Answer: Likely, your SSL certificate is expired or never existed. Google Chrome and Firefox (and a lot of other browsers) are pushing that the whole internet becomes "secure" with SSL. https (secure) instead of the old http. You can't just add an S and call it a day, it requires an SSL Certificate installed on your website, most web hosts make it easy. Some of web hosts will charge you a yearly fee and others will include that in your hosting fee.
---
Download Episode