Podcast: Play in new window | Download (Duration: 33:42 — 46.3MB) | Embed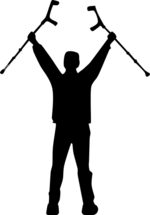 Um, uh, so, ya know? We all have crutch words we use in podcasting and there are ways to combat this small issue. While it won't kill your show, excessive use of crutch words in podcasting aren't appreciated by listeners. MacKenzie fills in for Todd this week and she chats with Mike about some industry news, Blubrry releases and tries to help explain caching in a non-tech way.
Thanks for joining us on this episode of Podcast Insider. Looking to be a guest on the show? Let us know.
Recorded in central Ohio and northern Michigan; here's Podcast Insider.
News
Best Practice
Crutch words in podcasting. Um, don't use them?
Blubrry News
Blubrry Pro Tip
Having your podcast on your website, The Blubrry Way!
Question(s) of the Week
Question: What is caching? Why, as a podcaster, should I care?
Answer: Without getting too geeky, caching is a web technology that allows dynamically generated webpages to load quicker. It generates the webpage and stores it in memory for a time and serves it up to all visitors instead of generating the page every time. This also works for RSS feeds. When you change something in your RSS feed (add an episode) the RSS feed may be cached without the new episode. Once the cache is cleared, your new episode will be in the feed.
______________
Got a question you'd like us to answer on the show? Drop an email to mike@blubrry.com (audio, text, video) and we may use it.
Podcast Help Desk, the companion podcast to this one, will resume this Saturday at 2PM EST Mike will record live on Facebook and/or Youtube. Follow @mgdell on Twitter for the link to the live show. Be sure to Subscribe or Follow at PodcastHelpDesk.com.  This show is where Mike gets to geek out on the tech side of podcasting and do a deep dive into it.
The best place for any Blubrry support is our ticket system (https://blubrry.com/support/). This gives the whole team access rather than direct emails or calls.
______________
Produced by the Blubrry Pro-Production team.
Schedule a one-on-one with Todd (hosting customers only). Email todd@blubrry.com

Schedule a tech checkup with Mike (hosting customers only). Email mike@blubrry.com


Send us your podcast sticker and a self-addressed stamped envelope (SASE) and we will send you a Blubrry care package.
Our mailing address is:
Blubrry – MacKenzie
150 E. Campus View Blvd. #180, Columbus, Ohio 43235