Podcast: Play in new window | Download (Duration: 45:54 — 63.0MB) | Embed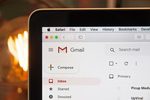 Every successful podcast has a few things in common. One, great content, and two, a call-to-action. A podcast host wants listeners to do something, whether that's join their email list, recommend the show to a friend or subscribe; but something must be done. Most likely, they won't do it without your recommendation and polite encouraging.
News
Best Practices
Call-to-Actions (CTAs)
A specific call-to-action mentioned in a podcast can have a direct effect on the growth and progress of a podcast. We recommend mentioning these call-to-actions regularly, because often times people do not hear something once and then take action, it needs to be repeated.
Blubrry News
Next week there will be no live show but we will try to record an episode from the booth on the show floor at Podcast Movement. Make sure you subscribe or follow at PodcastInsider.com so you don't miss that episode.

Blubrry Pro Tip
Do you own your content? By Kate
Question(s) of the Week 
Question: What is the best way to build my email list? 
Answer: In my opinion the best way is to ask your listeners in your show's CTA (see best practice). Make sure you have an easy to find signup on your website.  Do not, necessarily use a popup, pop under, slider or anything like that. Some say they work, but my contention is that for every person that puts in their info, you have at least one that will leave your site to never return.
______________
Got a question you'd like us to answer on the show? Drop an email to mike@blubrry.com (audio, text, video) and we may use it.
The best place for support with any Blubrry products/services is our ticket system (https://blubrry.com/support/). Tickets give the whole team access rather than direct emails or calls.
______________
Promo code INSIDER for a free month at Blubrry.com
Coming at you this week from Blubrry Studios in northern and southern Michigan. Produced by the Blubrry Pro-Production team.
Schedule a one-on-one with Todd (hosting customers only). Email todd@blubrry.com

Schedule a tech checkup with Mike (hosting customers only). Email mike@blubrry.com


Send us your podcast sticker and a self-addressed stamped envelope (SASE) and we will send you a Blubrry care package.
Our mailing address is:
Blubrry – MacKenzie
150 E. Campus View Blvd. #180
Columbus, Ohio 43235