Podcast: Play in new window | Download (Duration: 20:32 — 28.2MB) | Embed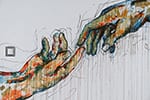 A well-crafted podcast intro can make a significant difference to the listeners, and as such, creators should learn some podcast intro dos and don'ts. Todd and Mike made intros the main focus of this episode but they didn't leave out some news going on such as some new podcasters joining Spotify, estimations on how long Rogan will stay there, and research on podcast listening habits.
Thanks for joining us on this episode of Podcast Insider. Looking to be a guest on the show? Let us know.
Recorded live from two well-separated and socially distanced podcast studios in northern and southern Michigan; here's Podcast Insider.
News:
Best Practice: Podcast Intro Dos and Don'ts
When done correctly a podcast intro can not only keep a listener around for that episode but bring that back consistently.
Blubrry News:
Question(s) of the Week:
Question: What is your favorite podcast listening app? And why?
Answer:
Mike: I use Overcast for my personal podcast listening. If you have an iPhone, it seems to be the best one for me because it's just organized well and Marco (the developer) really keeps it up to date.  Also, you have the ability to put in an RSS feed and subscribe without it having to be in the overcast directory.
Being that I have to test with just about every one of them out there, I have android and IOS and many podcast apps. My favorite on Android is a tie between Podcast Addict and Pocket Casts.
Todd: Personal listening, Apple Podcasts. Other, Overcast.
On Saturday's Podcast Help Desk episode, 'What is RSS and why you should care?'.
NEW! – If you have a question or feedback, click on the "Leave a voicemail" in the show notes at  PodcastInsider.com. Record your question and we may answer it on the show.
______________
Promo code INSIDER for a free month at Blubrry.com
Coming at you this week from Blubrry Studios in northern and southern Michigan. Produced by the Blubrry Pro-Production team.
Our mailing address is:
Blubrry – MacKenzie
150 E. Campus View Blvd. #180
Columbus, Ohio 43235