Podcast: Play in new window | Download (Duration: 1:03:44 — 88.0MB) | Embed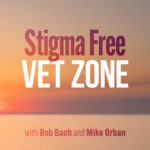 Todd and Mike are Navy and Air Force veterans, respectfully, and recently spoke with a veteran podcast, be sure to stick around for this weeks interview portion.
Stitcher has recently been acquired by SiriusXM for a reported $300 million, only five years after it was bought by Scripps. Spotify and Omnicom are also working on a deal concerning advertising in podcasting, and Pandora is considering a paywall feature for podcasts. It's been a busy week for podcast purchasing.
But, if there was any doubt, we now know that podcasting is at an all-time high, with more podcasts created in the first half of 2020 than all of 2019, thanks COVID.
We've got some Blubrry updates and news, featuring an interview with Todd as CEO and the idea of podcasting with kids.
Thanks for joining us this episode of Podcast Insider. Looking to be a guest on the show? Let us know.
Recorded live from two well-separated and socially distant podcast studios in northern and southern Michigan, here's a Podcast Insider show LIVE.
This week on Podcast Insider…
News:
Best Practices:
Should your show talk about current news and events that are unrelated to your podcast topic?
If the news effects the topic of your show, then yes, talk about it.

If your show is "evergreen", you might not want to date the content by talking about current events.

If your audience is coming to your show for something OTHER than the news, it might not be a good idea to address current events.

Blubrry News:
Major overhaul of our checkout process. Upgrades and downgrades are a breeze and prorated now.

Recently on our blog:

Podcasting with Kids

.

In case you missed it recently:

Todd was featured in Columbus CEO

, and now it's been run in the Columbus Dispatch.

PowerPress 8.4 will allow people to create an account at Blubrry, right from PowerPress  (For Free stats, Pro Stats or Hosting).

Interview:
Stigma Free Vet Zone – An Interview with Mike Orban and Bob Bach
Support: 
Advanced Menu in PowerPress: Unless you're publishing more than one show/podcast, or utilizing the playlist player, you do not need to turn on the Advanced Menu. Those extras are unnecessary for most podcasters, so just keep it simple.

Spotify Stats: The Spotify statistics section is still visible in Blubrry stats, but has been discontinued since March 2020. Your Spotify stats (if you submitted via Blubrry) are now the main stats section, located under Clients.

Podcasting with a team?: If so, if possible please assign one person to work on the website and podcast settings. That way there is one person that knows what was changed, when and why.

Voicemails!: We're adding Speakpipe for website voicemails to Podcast Insider.  We want to encourage you to ask questions about podcasting and comment on what we talk about here, and best of all we may use your comments on the show.
Connect with Mike and Bob here…
Promo code INSIDER for a free month at Blubrry.com
Coming at you this week from two very separate podcast studios in Michigan. Produced by the Blubrry Pro-Production team.
Schedule a one-on-one with Todd (hosting customers only) Email todd@blubrry.com
Schedule a tech checkup with Mike (hosting customers only) Email mike@blubrry.com
Send us your podcast sticker and a self-address stamped envelope (SASE) and we will send you a Blubrry care package.
Our mailing address is:
Blubrry – MacKenzie
150 E. Campus View Blvd. #180
Columbus, Ohio 43235