Podcast: Play in new window | Download (Duration: 31:05 — 42.8MB) | Embed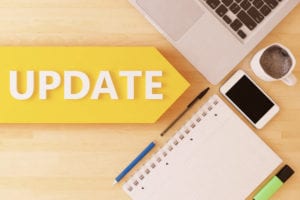 Blubrry recently updated PowerPress, Ryan Wheaton of the Branding Brews podcast shares his podcasting experience, and Aaron Mahnke of Lore gives podcasting advice. MacKenzie and Ryan discuss the changes that came in the PowerPress 7.1 update – including the Apple RSS feed tags – and you're able to download the latest version now. Ryan tells about why he started his show and who he thinks will benefit from listening. If you've ever thought about diving into a podcasting network, Lore host Aaron Mahnke, has some advise for you.
Thanks for listening and please subscribe!
Fan of PowerPress? Leave us a review, here!
Show notes:
PowerPress Update
Branding Brews
How Aaron Mahnke Makes A Living Podcasting (And How You Can Too)
Printful – After the recording, Ryan thought of a useful company for merchandise. You can connect it with a number of website platforms. Customers order a product on your site, it gets sent to Printful, they print and ship it to your customer. You don't even have to pre-order products so no inventory or big up-front costs!