Pilgrim's Progress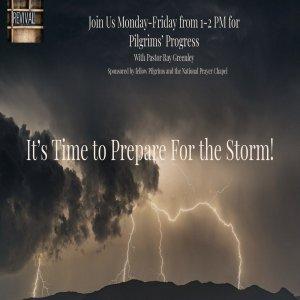 Entering Into Jesus
November 23, 2021
The story of the final transaction in the life of Rhees Howells is recounted by Pastor Ray. Jesus is bringing us to the final transaction are you willing to say yes???
Related posts:
The Final Transaction Have you willingly entered into that final transaction with God???...

A Pentecost Kinsman Redeemer Find out today why Ruth was not bitter......

Rees Howells' Intercession against Fatalism (2015) Have you made a decision to simply take God at His word and no longer believe the fatalistic lies of the devil....

---
Download Episode