Pilgrim's Progress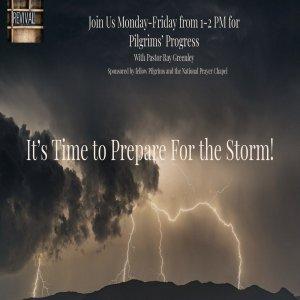 Please Pray
November 19, 2021
The Lord Jesus met us during our prayer meeting today. Thank you dear ones who called in to pray!
Ray also provides a very good definition of what "sin" is, which I've included below as a time tag, if you would like to listen to that, simply click on the time which is bolded.
0:05 Introduction and music and first part of prayer meeting
19:40 Sin, what is it???
23:45 Back to prayer for the remainder of the broadcast
Related posts:
Get Fixed Up With God, Pray Join us for our weekly prayer meeting earlier today....

Message to the Seven Churches – Playlist A playlist on the messages to the seven churches in the book of Revelation...

Stand At The Crossroad, PRAY! What will you do at the crossroad?...

---
Download Episode