Pilgrim's Progress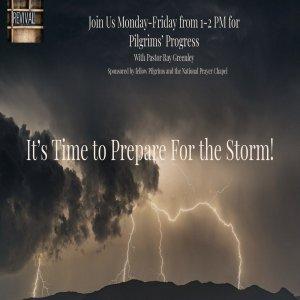 The Trap For Your Soul
November 16, 2021
We all like Adam and Eve have been trapped by Satan but there is an escape available through Jesus. Pastor Ray lays out what this trap is, how the trap happens and what it's intended to accomplish. It's the primary focus of both 1 Peter and 2 Peter. We must be cognizant of the battle we're involved with, if we're to come out victorious.
"Let no one being tempted say "I am tempted by God", for God is untemptable by evil, and He himself tempts no one to sin. But each one is enticed to sin by one's own lust, being drawn out and being lured by bait. Then the lust having assisted produces sin; and the sin having been completed brings forth death."
James 1:13-15,
Lavender New Testament
Related posts:
Set Aside For Disobedience Have you been put aside by Jesus due to your disobedience?...

The Turning Point – 2010 Jesus brings each one of us, just like Peter the Apostle, to a turning point where we must decide what we will do with Jesus...

What Is Your Heart Given To? (October 2017) What is your heart given to (ambition, pride, taking care of your family, etc.)??...

---
Download Episode