Pilgrim's Progress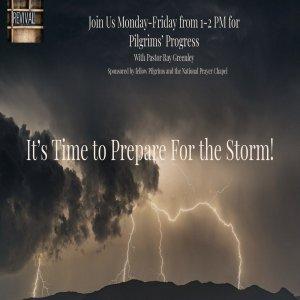 Living in a Day of Irreverence (2015 Sermon)
November 12, 2021
The story of a famous king who dealt with irreverence in his age. The focus of the message is how to deal with our own irreverence. That requires a complete divorce with the world and a humbling of our hearts as we cry out to Jesus.
Do you want the Holy Spirit to come in power in your life? Listen to the message to discover the keys to how righteousness comes, which precedes the coming of the Holy Spirit.
Related posts:
The End of Self-Absorption – 2004 If you're willing to be honest, this will be a most helpful sermon in your walk with Jesus....

Freedom is NOT Free! Powerful message about the coming of the Holy Spirit!...

The Goat of Departure What does the goat of departure represent?...

---
Download Episode