NO HOME FOR HEROES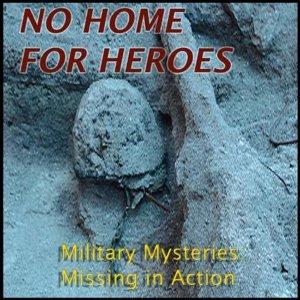 Episode 85: "To Chris From Dawn": The Baffling Case of X-37
June 18, 2022
CAN A SNIPPET FROM A 78 YEAR OLD NEWSPAPER ARTICLE HELP SOLVE THE CASE OF A MISSING MARINE THAT HAS BAFFLED INVESTIGATORS FOR DECADES? IS IT THE BREAK IN THE CASE THAT ALL INVESTIGATORS DREAM ABOUT?
Today's case on No Home for Heroes is holds a clue that has baffled us for years. The clue should have been a great lead in a tough case but has turned out to be a big giant dead end for almost 80 years for every investigator who has ever worked the case of Unknown X-37.
HAVE WE FINALLY SOLVED THE SECRET? STAY TUNED TO FIND OUT...
---
Download Episode