NO HOME FOR HEROES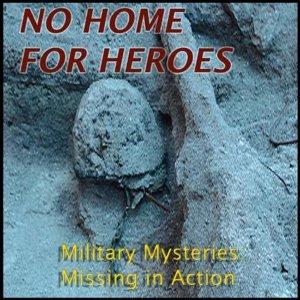 Episode 83: Solving The Unsolvable Case
March 18, 2022
TODAY'S EPISODE OF "NO HOME FOR HEROES" IS AN INCREDIBLE TALE OF PERSEVERANCE AND PERSISTENCE IN THE FACE OF A SEEMINGLY IMPOSSIBLE TASK.
WHAT DO YOU DO WHEN SOMEONE TELLS YOU THAT SOMETHING IS IMPOSSIBLE? THAT IT "CAN'T" BE DONE? OR BETTER YET, WHEN YOUR EMPLOYER INSISTS THAT YOU SHOULD NOT PUT MUCH EFFORT INTO YOUR JOB BECAUSE YOU ARE NOT LIKELY TO SUCCEED IN THE ASSIGNED TASK?
ULTIMATELY SEVERAL GROUPS OF PEOPLE WORKED TOGETHER TO "SOLVE THE UNSOLVABLE CASE"...AND ANOTHER AMERICAN HERO WAS BROUGHT HOME!
---
Download Episode