NO HOME FOR HEROES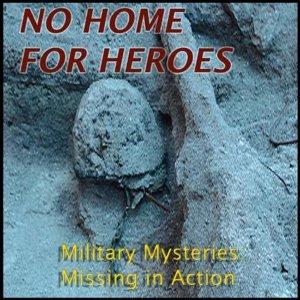 Episode 82: Who Is Pearl Harbor's Unknown Iron Man?
February 20, 2022
FOR OVER SEVENTY YEARS THE REMAINS OF A MISSING AMERICAN SAILOR LAY IN A GRAVE MARKED ONLY WITH A HEADSTONE THAT READ "UNKNOWN."
BUT FOR OVER SEVENTY YEARS, EVERYONE OVERLOOKED A SMALL, ONE INCH BRONZE MEDALLION THAT IS LIKELY THE CLUE TO IDENTIFYING THIS HERO AND RETURNING HIM HOME TO HIS FAMILY.
STAY TUNED FOR AN INCREDIBLE TALE ABOUT SOLVING ONE OF PEARL HARBOR'S MOST ENDURING MYSTERIES.
---
Download Episode