NO HOME FOR HEROES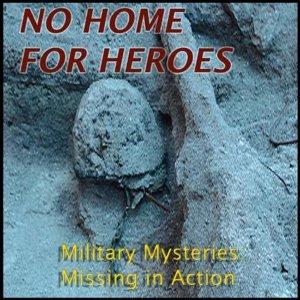 Episode 81: Somewhere Over Saipan
January 15, 2022
IN TODAY'S EPISODE, WE WILL STUFF YOU INTO A TINY CRAMPED AND CLAUSTROPHOBIC COMPARTMENT ABOARD A NAVY TORPEDO BOMBER. YOU WILL BE ASSIGNED AS THE RADIO OPERATOR AND REAR GUNNER OF A TBM AVENGER IN THE SKIES ABOVE A HISTORIC WORLD WAR TWO BATTLE IN THE PACIFIC. THIS EPISODE WILL GIVE YOU SOME INSIGHT OVER WHAT IT WAS LIKE TO DEPEND ON TWO OTHER CREWMEN FOR YOUR VERY SURVIVAL IN THE MIDST OF FIRE AND CHAOS. 
HERE'S YOUR CHANCE TO REMEMBER AND HONOR A HOMETOWN HERO YOU HAVE PROBABLY FORGOTTEN WAS LOST ..
"SOMEWHERE OVER SAIPAN"
---
Download Episode