NO HOME FOR HEROES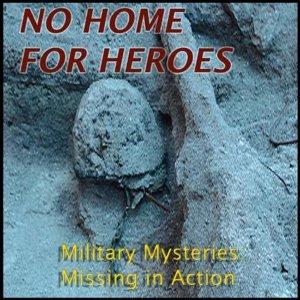 Episode 75 - Overcoming Multiple SNAFUs To Identify a MIA
September 05, 2021
THE DICTIONARY DEFINES A SNAFU AS "a situation marked by errors or confusion."
SO WHAT HAPPENS WHEN NOT ONE, NOT TWO, NOT THREE, BUT MULTIPLE SNAFU'S CONSPIRE TOGETHER TO PREVENT A LOST MARINE FROM BEING IDENTIFIED FOR ALMOST 80 YEARS?
MANY OF YOU MAY NOT BE FAMILIAR WITH THE MILITARY ACRONYM "SNAFU". SNAFU is an acronym that is widely used to stand for the sarcastic expression:  Situation Normal: All FOULED Up.  SINCE THIS IS A FAMILY APPROVED PODCAST I HAVE UTILIZED "FOULED" FOR A MORE WIDELY USED WORD IN THE MILITARY THAT STARTS WITH the letter "F". The acronym is believed to have originated in the United States Marine Corps during World War Two AND THAT IS EXACTLY WHERE TODAY'S EPISODE TAKES US.
STAY TUNED TO FIND OUT HOW PERSISTENCE FINALLY CONQUERING THE SNAFU MONSTER.
---
Download Episode