NO HOME FOR HEROES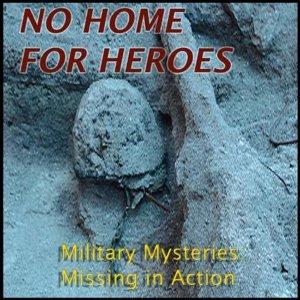 Episode 71 - Sharing A Coffin: The Baffling Mystery of Unknown X-282
July 11, 2021
MARINE CORPS PFC RAYMOND MILTON STEPHENS WAS KILLED IN ACTION DURING WORLD WAR 2. HIS BODY WAS RECOVERED, IDENTIFIED, AND BURIED AFTER THE WAR IN THE NATIONAL MEMORIAL CEMETERY OF THE PACIFIC IN HONOLULU, HAWAII.
BUT WHAT ONLY A VERY FEW PEOPLE KNOW UNTIL TODAY'S PODCAST IS THAT PFC STEPHENS WAS NOT ALONE IN HIS COFFIN. HE HAD ANOTHER MARINE BURIED WITH HIM WHOSE IDENTIFY REMAINS A "BAFFLING MYSTERY."
WE DEDICATE THIS EPISODE TO OUR LOYAL LISTENERS IN SALEM, OREGON. STAY TUNED FOR AN EPISODE ABOUT ONE OF YOUR HOMETOWN HEROES THAT SHARED HIS HONOR EVEN AFTER HIS DEATH…ONE KNOWN AND ONE UNKNOWN…MAY GOD KEEP THEM BOTH IN HALLOWED GLORY.
---
Download Episode