NO HOME FOR HEROES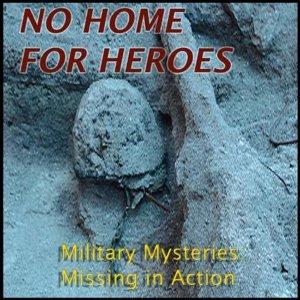 Episode 70 - Lost At Sea For Over 75 Years? No, Not Really.
June 27, 2021
ANYONE WHO KNOWS ANYTHING ABOUT WORLD WAR 2 NAVAL HISTORY IN THE PACIFIC HAS HEARD OF THE USS INDIANAPOLIS.  SUNK IN THE CLOSING DAYS OF THE WAR AND SO FORGOTTEN BY THE NAVY'S COMMAND STRUCTURE THAT NO ONE NOTICED THE SHIP WAS MISSING WHILE OVER 900 OF ITS CREW FOUGHT A DEADLY BATTLE WITH SHARKS IN THE DEEP PACIFIC WHILE AWAITING A RESCUE THAT SEEMED TO NEVER COME.
EVEN IF YOU KNOW NOTHING OF HISTORY, THERE ARE ENOUGH MOVIES THAT CITE THE INDY STORY TO HAVE CAUGHT YOUR IMAGINATION…NOT THE LEAST OF WHICH ARE THE FAMOUS QUOTES ABOUT THE INDY'S CREW FIGHT WITH SWARMS OF SHARKS IN THE MOVIE "JAWS".
The CHIEF RICK STONE AND FAMILY CHARITABLE FOUNDATION TOOK ON THE TASK TO INVESTIGATE twelve World War II mysteries of  as possible matches to deceased casualties that were previously recovered by United States naval forces, identified, and buried at sea in the aftermath of the sinking of the USS Indianapolis in the Pacific Ocean on 30 July 1945 but who are officially still listed as "Unaccounted For."
TODAY'S EPISODE IS THE TALE OF SOLVING JUST ONE OF THOSE MYSTERIES.
---
Download Episode