NO HOME FOR HEROES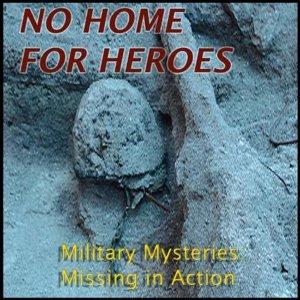 Episode 69 - Misidentified: The Strange Case of Captain Walker
June 13, 2021
IN 1992, AS THE POLICE CHIEF IN WICHITA, KANSAS, I SPENT A DAY WITH FORMER PRESIDENT RICHARD NIXON AND HEARD THIS QUOTE "IF YOU CAN'T TRUST THE GOVERNMENT, WHO CAN YOU TRUST?" YES, THAT SAME RICHARD NIXON WHO HISTORY RECORDS AS THE ARCHITECT OF THE WATERGATE COVER-UP CONSPIRACY.
IN THE AFTERMATH OF WORLD WAR 2, AND LONG BEFORE WE CAME TO ROUTINELY QUESTION EVERYTHING THAT COMES OUT OF WASHINGTON, DC; MOST PEOPLE SIMPLY ACCEPTED WHATEVER THE GOVERNMENT CONCLUDED ABOUT JUST ABOUT EVERYTHING…INCLUDING IDENTIFYING OUR WAR DEAD.
BUT TODAY, WE'RE GOING TO CALL INTO QUESTION THE VALIDITY OF THAT TRUST.
CAPTAIN EDWARD GLENN WALKER, JR. WAS KILLED IN WORLD WAR 2 AND BURIED IN HIS HOMETOWN CEMETERY IN TENNESSEE...BUT NOW WE KNOW THAT THE PERSON BURIED IN CAPTAIN WALKER'S FAMILY PLOT WAS NOT CAPTAIN WALKER!
STAY TUNED FOR THIS INCREDIBLE TALE FROM HISTORY'S MILITARY MYSTERIES!
---
Download Episode