NO HOME FOR HEROES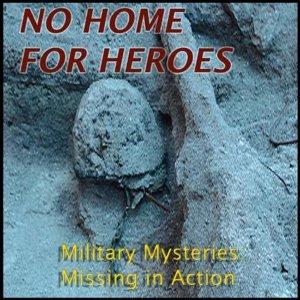 Episode 67 - A Pearl Harbor Mystery that Had Even the Navy Confused
May 23, 2021
WHEN TWO BROTHERS ENLISTED IN THE NAVY IN 1938, THEY WERE THE EPITOME OF THE CLOSE KNIT FAMILY. THEY WERE SO CLOSE, THAT THE NAVY GAVE THEM SEQUENTIAL SERVICE NUMBERS...QUITE A RARITY FOR THE TIMES. AND THEN THE NAVY WENT ONE STEP FARTHER WHEN IT ASSIGNED BOTH BROTHERS TO THE SAME SHIP…THE ILL FATED USS WEST VIRGINIA SOON TO BE HOMEPORTED IN PEARL HARBOR HAWAII.
ONE BROTHER WOULD SURVIVE THE JAPANESE ATTACK ON DECEMBER 7, 1941 AND THE SINKING OF THE USS WEST VIRGINIA…AND ONE BROTHER WOULD BE FIRST LISTED BY THE NAVY AS LOST, AND THEN ALIVE AND WELL, AND THEN MISSING, AND FINALLY KILLED IN ACTION ... BUT NEVER FOUND.
BUT DON'T WORRY, THIS STORY IS GOING TO HAVE A HAPPY ENDING THANKS TO SOME PLAIN OLD FASHIONED DETECTIVE WORK!
---
Download Episode