NO HOME FOR HEROES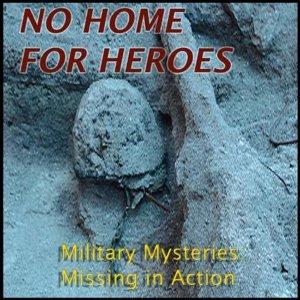 Episode 66 - A Police Officer's Son Vanishes In Battle
May 16, 2021
TODAY'S STORY FEATURES THE SON OF A POLICE OFFICER BORN IN A SMALL COMMUNITY IN OKLAHOMA WHICH WAS SO SMALL THAT IT NO LONGER EXISTS. OUR HERO JOINED THE MARINES BEFORE WORLD WAR TWO TO SEE THE WORLD AND BOY, DID HE, AT LEAST UNTIL HE DISAPPEARED IN A SOUTH PACIFIC BATTLE ALONG WITH OVER 500 OF HIS FELLOW MARINES.
IF YOU KNOW WHERE CLOUD CHIEF, OKLAHOMA IS, PLEASE RAISE YOUR HAND…HMMM…I DON'T SEE ANYBODY WAVING THEIR ARMS. THAT'S REALLY NOT SURPRISING BECAUSE, CLOUD CHIEF, OKLAHOMA IS NO LONGER A RECOGNIZED TOWN…IT EVEN LOST ITS POST OFFICE IN 1964.
BUT TODAY, WE RECOGNIZE PROBABLY IT'S MOST HEROIC AND FORGOTTEN SON…SGT CLYDE CLAYTON MITCHELL BORN IN CLOUD CHIEF ON SEPTEMBER 1, 1916.
Clyde's father, Walter D. Mitchell, was employed as a Oklahoma State Highway Patrolman before he died in 1937 when Clyde was 21 years old.
BUT, AS YOU WILL SEE LATER ON IN THE EPISODE, THE FATHER MAY STILL HOLD THE CLUE TO SOLVING CLYDE'S DISAPPEARANCE.
---
Download Episode