NO HOME FOR HEROES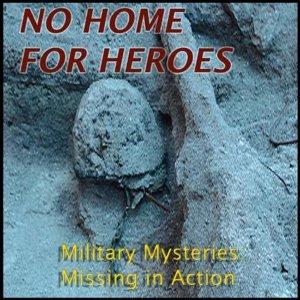 Episode 53 - Two Heroes Buried Side By Side; But Only One Came Home
February 06, 2021
TODAY'S EPISODE OF "NO HOME FOR HEROES" IS TAKEN FROM CASE NUMBER 471 IN THE FILES OF THE CHIEF RICK STONE AND FAMILY CHARITABLE FOUNDATION. IT'S A REAL HEAD SCRATCHER THAT HAS DEFIED OUR BEST EFFORTS TO UNDERSTAND HOW AND WHY THE MYSTERY BEGAN SO LONG AGO.
WHETHER YOU ARE A POLICE DETECTIVE OR A MILITARY INVESTIGATOR OR JUST AN AVID FAN OF THE PLETHORA OF "WHODUNIT" MYSTERIES ON TELEVISION, THERE ARE JUST SOME CASES THAT YOU JUST SHAKE YOUR HEAD AND SAY "HOW THE HECK DID THAT HAPPEN?"
TODAY, WE HAVE A CASE THAT FITS INTO THAT "HEAD SHAKER" CATEGORY..
---
Download Episode