New Money Review podcast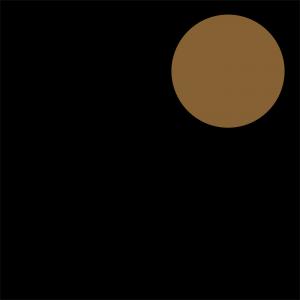 Fighting the payment data giants
February 04, 2021
It's time to move away from a global economic model that's based on the exploitation of individuals' personal data.
So says Diana Finch, managing director of Bristol Pound and our interviewee on the latest New Money Review podcast.
"I am extremely anxious about the data economy and about how our personal data is bought and sold by big players whom we've often never heard of," says Finch.
And it's community-based money initiatives that can help us fight back in one of the key areas targeted by those big tech firms—digital payments—says Finch.
The Bristol Pound is a local currency project born in the aftermath of the 2008 financial crisis. It first appeared in 2012 and quickly grew to become the UK's largest scheme of its type.
"The objective was to increase the value each pound spent in the city brought to the city," Finch says in the podcast, describing the initiative.
"The aim was to keep the money trapped in Bristol, circulating amongst local businesses and helping create jobs for local people."
At the scheme's peak, around 700 businesses and 1300 individuals were transacting in locally denominated units of sterling. But the network failed to grow any further.
"It was somehow quite exclusive, even though we had no intention of it being exclusive," Finch says in the podcast.
"And a lot of the people who ended up using the Bristol pound were already shopping locally," she says.
By early 2020, the scheme was reportedly on the verge of closure after running short of funds. But its operators—Finch had joined in 2018—then decided to branch out in a new direction, towards locally branded electronic payments under a new logo, Bristol Pay.
According to Finch, we need local money initiatives more than ever. In the podcast, she explains how the increasing digitalisation of payments has exacerbated the conditions that led to demands for local currencies in the first place.
The coronavirus pandemic has accelerated existing trends towards digital money transactions and away from the use of banknotes and coins.
"Ten years ago, a lot more transactions in the city took place using cash," Finch says in the podcast.
"Now those transactions are dominated by electronic payments, whether by mobile phone or card. As a result, the amount of money lost to Bristol through transaction charges has gone up hugely, even though the cost per transaction has gone down. It's been estimated that around £60m per year is lost to the Bristol economy just in transaction charges for digital payments."
Bristol Pay, which is currently in a pilot phase, plans to make use of the UK's Electronic Money Regulations, introduced in 2011. These regulations are part of the legal regime that has underpinned the country's financial technology (fintech) boom.
In the podcast, Finch goes on to discuss:


How Bristol Pay will fund local community and environmental projects


Tokenisation and the promotion of sustainable economic activity


Community-based and non-financial transactions


Control of payments data and economic inequality


Social reputation money and the opt-in model


---
Download Episode