New Money Review podcast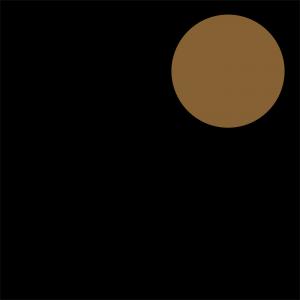 From tax lawyer to political assassin
October 09, 2023
If you thought tax was boring, the latest New Money Review podcast will change your mind.
Dan Neidle was a top corporate lawyer for 23 years—ending up as head of tax at London law firm Clifford Chance.
But in 2022 he retired to set up a new think tank called Tax Policy Associates. Its aim is to improve UK tax policy and to improve the public understanding of the subject.
This nerdish-sounding mission statement gave no indication of the political fireworks Neidle's new venture was shortly to ignite.
In July 2022, he accused then-Chancellor Nadim Zahawi of having avoided £4m in capital gains tax a few years earlier.
It later emerged that Zahawi was under investigation by his own subordinates in His Majesty's Revenue and Customs (HMRC), as well as being the subject of a separate inquiry the National Crime Agency (NCA).
Other campaigners had tried to expose Zahawi in previous years but had been put off by threats of legal action—the UK's infamous 'strategic lawsuits against public participation' (SLAPPs), which often silence investigative journalists.
But when Neidle received similar threats from Zahawi's lawyers he called the UK Chancellor's bluff. He went ahead and published his investigations. Zahawi was forced to back down.
In September 2022, incoming UK prime minister Liz Truss replaced Zahawi as Chancellor and gave him another ministerial position. But in January 2023, Rishi Sunak, who had replaced Truss in October, fired Zahawi from the UK government.
Citing the tax investigation which Neidle had been instrumental in bringing to light, Sunak said Zahawi had committed 'a serious breach of the Ministerial Code'.
Tax Policy Associates' more recent investigations touch on such sensitive topics as UK inheritance tax, the 'carried interest' tax exemption enjoyed by private equity firms and the alleged involvement of the family of another Conservative politician, Michelle Mone, in a cover-up relating to government contracts for personal protective equipment (PPE) during the coronavirus pandemic.
In the half-hour podcast discussion, I quiz Dan Neidle on a number of tax-related topics, including:
Separating the goals of tax policy from the tax rules
Whether the complexity of tax codes aids illicit behaviour
Why the make-up of UK tax revenues has changed remarkably little over time
Why the Liz Truss tax-cutting experiment went wrong
Three ideas to improve UK tax policy (value-added tax, income tax and land tax)
PPE contract fraud
Failures in the UK's system of corporate transparency
Why Companies House is a giant fraud robot
Why the UK remains a spectacularly successful venue for money laundering
Coordinating the taxation of multinationals
Why we should encourage the OECD's 'Pillar 2' project
---
Download Episode