Cyber Security Weekly Podcast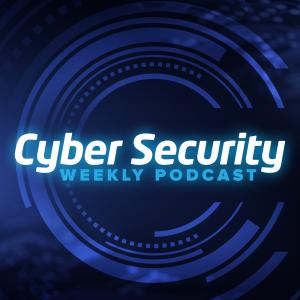 Episode 344 - Cybersecurity resilience top priority for Australian organisations - CISCO Live!
December 18, 2022
Resilience has emerged as a top priority as a staggering 70 percent of organisations surveyed said they had experienced a security event that impacted business in the past two years.
These incidents resulted in severe repercussions for the companies that experienced them, along with the ecosystem of organisations they do business with.
With stakes this high, it is no surprise that executives surveyed for the report said that security resilience is a high priority for them.
Helen Patton is an Advisory CISO at Cisco, where she shares security strategies with the security community. Previously she spent eight years as the CISO at The Ohio State University where she was awarded the 2018 ISE North American Academic/Public Sector Executive of the Year. Before joining Ohio State she spent ten years in risk and resiliency at JPMorganChase.
Helen actively encourages collaboration across and within industries, to enable better information security and privacy practices. She believes in improving diversity and inclusion in the workforce, and mentors people interested in pursuing careers in security, privacy and risk
management. She advocates for more naps and is anti-bagpipes.
Helen has a Master's degree in Public Policy and has earned various industry certifications. She
serves on the State of Ohio CyberOhio Advisory Board, the Manufacturing and Digital USA Cybersecurity Advisory Board, and the Ohio State University College of Electrical and Computer Engineering Industry Advisory Board. She is a faculty member for the Digital Director's Network, and the Educause Leadership Institute.
Further Reading: https://cyberriskleaders.com/70-of-australian-organisations-say-cyber-events-impact-business/
Recorded at Cisco Live, Melbourne, Thursday 8 December, 2022
---