Cyber Security Weekly Podcast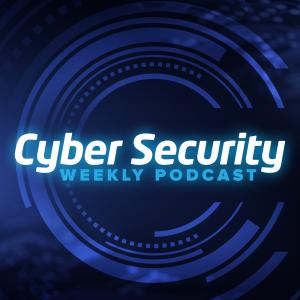 Episode 328 - Coalition to Close the Cybersecurity Talent Gap
June 15, 2022
Exclusive Networks has joined forces with security leaders in calling on the industry to take global action in a bid to end the recruitment crisis in cybersecurity, which is currently faced with an estimated shortfall of 2.7 million professionals.
The Paris-headquartered global cybersecurity specialist is one of the founding partners supporting an initiative launched today by investment and advisory firm NightDragon and Next Gen Cyber Talent, a non-profit cyber education provider, to raise $1 million to fund cybersecurity courses for students in the US from diverse and disadvantaged backgrounds.
Exclusive will be lending its experience and expertise to the campaign having recently established a partnership with California Polytechnic State University, opening an office on campus and currently sponsoring 12 students, 9 of which are already progressing through their security certification training assignments, delivered by Exclusive and its partners. All are expected to go on to full-time roles in the industry after completing their education. On the international front, Exclusive has partnered with Guardia in Europe to launch the first private cybersecurity academy in France where it will help in the development of course content as well as providing mentoring and internship opportunities for students. Exclusive has also recently become and advisory member of the Cyber Security Coalition in Belgium, a partnership between academia, public authorities and the private sector to share specialist expertise, knowledge and information in the fight against cybercrime.
We speak with Jesper Trolle, CEO and Denis Ferrand-Ajchenbaum, Executive Board Member & SVP of Exclusive Networks to discuss the cybersecurity talent challenge and the company's involvement. Jesper is a vastly accomplished entrepreneurial channel business leader who joined Exclusive Networks as CEO in September 2020.
Since starting out in his native Denmark building successful reseller and distribution businesses, Jesper has amassed almost three decades of executive experience and worked around the world at the head of multi-billion-dollar VAD organisations. He was President of the Americas for ECS Arrow prior to joining Exclusive and holds an MBA from the Henley Business School. Denis joined Exclusive with over 30 years of experience in enterprise IT including stints at value-added distributors, resellers, and vendors.
As an Executive Board Member and SVP Global Business Development & Ecosystems, he is responsible for maximising the value and global penetration of existing vendor relationships while scouting and acquiring the next generation of Exclusive Networks' trusted digital infrastructure portfolio. Denis is also tasked with driving the strategy for our transactional partners – global system integrators (GSIs) and worldwide reseller network – and non-transactional partners – VCs, educational institutions and international and national bodies. In addition, Denis spearheads the strategy and growth of our innovative subscription platform, X-OD.
---