Cyber Security Weekly Podcast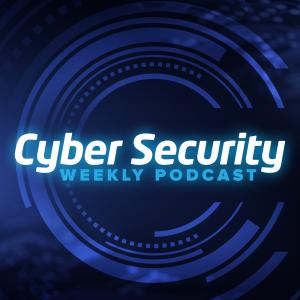 Episode 324 - Chinese Cyber Threat Landscape – perspectives from a Taiwanese cyber security expert
May 24, 2022
Interview with Charles Li, Chief Technology Officer, and the Chief Analyst at Team T5
Charles is the Chief Technology Officer, and the Chief Analyst at Team T5. He leads Team T5 analyst team in threat intelligence research. He has been studying cyber attacks and campaign tracking for more than 10 years. His research interests include vulnerability research, reverse engineering and APT attacks. He often publishes research and gives training courses at security conferences.
In this podcast, he shares some highlights of his team's presentation at Black Hat Asia 2022. Focusing on the notorious Chinese threat actor groups (APT 10, APT 27, APT 41) he discussed key characteristics, such as how their motivations extend beyond espionage to monetisation, tools overlap, targets, and growing OpSec sophistication.
He also touches on the Chinese Cyber Threat landscape from the Taiwanese perspective, such as the information warfare campaigns. With shifting geopolitical landscapes increasing the frequency of cyberattacks on Taiwanese targets, he notes the Taiwanese responses in increasing cybersecurity regulations and investments.
He also shares how the Chinese government's five-year plans and international relations shape its cyber operations – such as technical skills and tools exchange with other nation state actors, and exploitation of zero-days.
He advises cyber defenders to invest in tailored threat intelligence, to complement tools such as EDR or firewalls.
Recorded 11th May 2022 8am (Singapore Time/ Taiwanese Time).
---