Cyber Security Weekly Podcast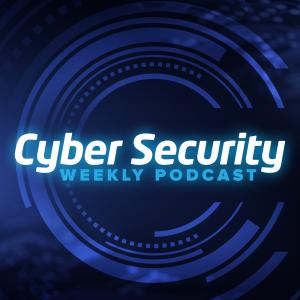 Episode 318 - Multi-Cloud - Protection of a Digital World
April 07, 2022
Organisations in A/NZ, and around the world, are grappling with the complexity of delivering highly distributed modern digital services, while managing the increased sophistication and volume of cyberattacks. F5's new Distributed Cloud platform provides a set of easily deployed and managed application security and delivery services that allow organisations to apply consistent protection and policy across every application, regardless of architecture and location.
Some research estimates 39 per cent of Australian enterprises have adopted multi-cloud technologies, while across the APAC region its estimated a whopping 93 per cent of companies are embracing a multi-cloud strategy – so the trajectory of multi-cloud adoption is, quite clearly, on the up.
We speak with Jason Baden, Regional Vice President, Australia and New Zealand of F5. Based in Sydney, Jason has held this position for over four years, where he is responsible for driving F5's local market and business growth, and positioning F5 as a strategic partner for both customers and channel partners.
For more information on the F5 Distributed Cloud Platform visit https://www.f5.com/cloud/products/platform-overview
#F5 #cloudcomputing #multicloud #hybridcloud #cybersecurity #botnets #paymentsystems #fraudprevention
---