Cyber Security Weekly Podcast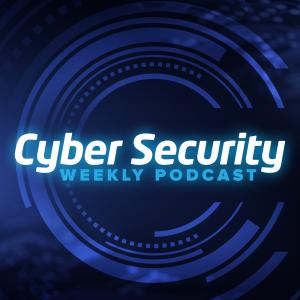 Episode 301 - Future of Zero-Trust - Insights into the acquisition of Guardicore
December 14, 2021
We speak with Ariel Zeitlin, VP, CTO Enterprise Security Group at Akamai Technologies and Chris Gibbs, Managing Director and Regional Vice President, Australia and New Zealand.
Ariel co-founded Guardicore, after spending 11 years as an officer in the Israeli Defense Forces (IDF), where he worked closely with Guardicore's co-founder Pavel Gurvich. At Akamai, Ariel is focusing on building best in class Zero Trust platform.
Chris joined Akamai in 2021 with more than 20 years of strategic leadership experience within the technology and telecommunications sector, across both Australia and Asia-Pacific & Japan (APJ).
In September 2021, Akamai Technologies, Inc. (NASDAQ: AKAM), announced it will acquire Tel Aviv, Israel-based Guardicore. By adding Guardicore's micro-segmentation solution into Akamai's extensive Zero Trust security portfolio, Akamai has broadened its solution suite to provide comprehensive protections to the enterprise, defending against threat actors and the spread of malware and ransomware.
We also discuss the Apache Log4j library vulnerability, (CVE-2021-44228) that was exposed days earlier. The vulnerability, also named Log4Shell or LogJam, has a CVSS severity level of 10 out of 10. The vulnerability allows hackers to execute arbitrary code and potentially take full control of a system.
On 10 December, a Friday morning (US time), an exploit was publicly released for the critical zero-day vulnerability. Reports indicate hackers need the application to write just one string to the log. From there, hackers can remotely upload their own code to the application via the message lookup substitution function.
Millions of servers are reportedly at risk, including those used by high-profile companies, including Apple, Cloudflare, Twitter, Valve, Tencent, iCloud, Steam, and Minecraft.
Further Reading
https://www.akamai.com/resources/ebook/5-step-ransomware-defense-ebook
https://www.akamai.com/resources/white-paper/stop-the-impact-of-ransomware-white-paper
---