Cyber Security Weekly Podcast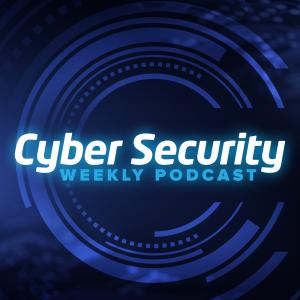 Episode 277 - Accelerating cybersecurity growth – ExtraHop's acquisition by Bain Capital and Crosspoint Capital Partners
August 11, 2021
Chris Lehman is the Chief Revenue Officer at ExtraHop, where he leads global sales, sales engineering, channel sales, inside sales, and sales enablement. In his role at ExtraHop Chris brings 20 years of experience building high-growth sales organizations at scale for market-leading and market-making enterprise IT solutions.
Before joining ExtraHop, Chris served as Vice President of Americas Sales and Channel at FireEye. In this role, he was the driving force and architect of FireEye's current go-to-market strategy running a $500 million business, and leading a team of over 250 sales, channel, and business development professionals. Prior to FireEye Chris held a series of sales leadership positions at Salesforce.com and Dell/EMC.
Chris holds a B.A. in Communications from the Pennsylvania State University.
In this podcast, Chris shares highlights of the ExtraHop's acquisition by Bain Capital Private Equity and Crosspoint Capital Partners, in a deal valued at USD $900 million.
In discussing the standard metrics behind arriving at a valuation, he stresses the importance of a "large addressable market place".  For example, ExtraHop's recent acquisition - "growth equity investment" - that will allow the execution of growth strategies, such as geographical expansion.
Chris also introduces the different funding stages in the venture capital ("VC") world, from seed/angel to Series A, B, C and beyond, noting the key considerations at each stage, such as partnering with venture capital firms that bring expertise in areas that can help grow the business.
For ambitious cybersecurity firms, beyond delivering value in making organisations more secure, he advises on the importance of a strong go-to-market strategy where the product vision is well aligned with marketing, sales and customer service.
Interview by Jane Lo, Singapore Correspondent. Recorded on 10th August 7am Singapore Time / [day -1] 7pm EST
---