Cyber Security Weekly Podcast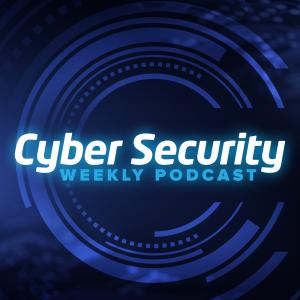 Episode 261 - Cynterra wins major DTA contract for Secure Internet Gateway
May 07, 2021
We speak with Drago Gvozdanovic, CEO of Cynterra, based in Canberra.
In an Australian first, cybersecurity and data analysis firm Cynterra, has won a major contract to provide the Australian Government's Digital Transformation Agency (DTA) with a new generation Secure Internet Gateway (SIG). The first of its kind SIG is based on Cynterra's fully IRAP assessed Secure Cloud Platform (SCP), spending years in research and development to deliver an agile and scalable architecture with the ability to customise security gateways to different areas of a business.
This allows for compliance and enforcement of Government security requirements to any organisational environment.
Recorded and streamed live on Tuesday 27 April 2021 - video version available at https://mysecuritymarketplace.com/av-media/cynterra-wins-major-dta-contract-for-secure-internet-gateway/
Thanks for tuning in and stay tuned for more... #MySecurityTV​​ #cybersecurity​​ #cynterra​​ #SIG​​ #secureinternetgateway
---