Cyber Security Weekly Podcast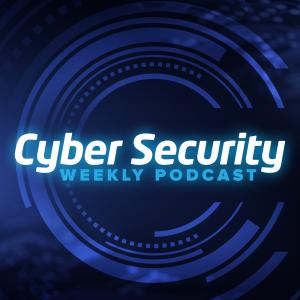 Episode 249 - The Big Biz of Cryptocrime - Pandemic year of 2020
March 07, 2021
Kim Grauer is the Head of Research at Chainalysis, where she examines trends in cryptocurrency economics and crime.  Using Chainalysis data and software, she works with government agencies, exchanges, financial institutions, and insurance and cybersecurity companies to help solve some of the world's most high-profile cyber criminal cases.
Kim was trained in economics at the London School of Economics and in politics at Oxford University. Previously, she explored technological advancements in developing countries as an academic research associate at the London School of Economics and was an economics researcher at the New York City Economic Development Corporation.
In this podcast, Jane Lo, Singapore Correspondent interviews Kim to highlight key findings from the Crypto Crime Report 2021 and the criminal activities that contribute to USD 10 billion of illicit transactions in crypto currency during 2020.
She introduces the approach to identify and map illicit transactions to crypto currency wallet addresses, and the methodology to trace the crypto proceeds from crimes, to their placement into today's financial system.
She also discusses the outlook for the top crime types transacted in crypto currency – Scams, Darknet Markets, and Ransomware, and the trends observed year-on-year.
Drawing on distinctions in data and information available in the fiat versus the crypto world, she shares some key takeaways for law enforcement and anti-money laundering specialists.
Link to Crypto-Crime Report - https://mysecuritymarketplace.com/av-media/episode-249-the-big-biz-of-cryptocrime-pandemic-year-of-2020/
Recorded 25th February 2021 (7am Singapore /6pm [-1] New York)
Released on International Women's Day #IWD2021
---