Cyber Security Weekly Podcast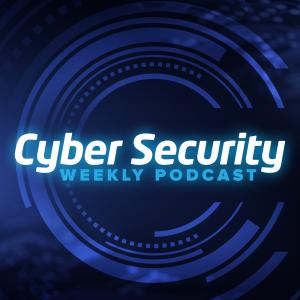 Episode 247 - Insights into the Centre for Cybersecurity, World Economic Forum - Interview with the Lead, Strategic Initiatives
February 24, 2021
The 2021 World Economic Forum's 16th edition of the Global Risks Report 2021, identifies critical global risks facing the world. Among the highest likelihood risks of the next ten years, cybersecurity failure is ranked 4th in the 'clear and present danger' section (short term risk; 0-2 years).
The report is based on a Global Risks Perception Survey, completed by over 650 members of the World Economic Forum's diverse leadership communities.
Recently hackers tried to increase the levels of lye in the water system of the city of Oldmar, Florida USA, potentially making the water poisonous. This is a type of attack experts have been warning of for many years. This attack is a potential watershed for the cybersecurity community. It is the kind of breach that has been warned about for years but rarely seen.
The US has more than 54,000 independent water companies. While city authorities and water treatment plants have multiple check and testing mechanisms, providing security to these types of systems and defending them from breaches like this is a major challenge, not least when access to skills and the right capabilities for these complex systems are in short supply.
President Joe Biden has made cybersecurity one of his priorities, setting aside more than $10 billion in funding and reversing his predecessor's position of not having a "cyber tsar" on the National Security Council. These moves need to be accelerated given the continued incidents associated with the country's critical infrastructure.
We speak with Algirde Pipikaite, Lead, Strategic Initiatives, Centre for Cybersecurity, World Economic Forum about these types of attacks and what the WEF is going to provide strategic direction to its members and partners.
Recorded via MySec.TV live stream on 23 February 2021 - video version available here - https://mysecuritymarketplace.com/av-media/interview-with-the-centre-for-cybersecurity-world-economic-forum/
#WorldEconomicForum​ #WEF​ #cybersecurity​ #cybersecuritystratgy​ #crticialinfrastructureprotection​ #cyberattack
---