Cyber Security Weekly Podcast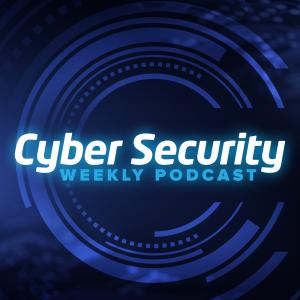 Episode 237 - The Aletheia Framework - Artificial Intelligence and Digital Transformation at Rolls-Royce
January 06, 2021
Interview by Jane Lo, Singapore Correspondent with Dr Bicky Bhangu, OBE, President, Southeast Asia, Pacific and South Korea at Rolls-Royce.
Dr Bicky Bhangu is responsible for the regional strategy, external relations and governance of the operations across the company's key businesses – Civil Aerospace, Defence and Power Systems.
Dr Bhangu is Council Member for the Singapore National Employers Federation and also serves on the Board of Directors of the Malaysian Industry-Government Group for High Technology. Until November 2019,  Dr Bhangu had served as President of the British Chamber of Commerce Singapore over several terms.
Dr Bhangu is an Adjunct Professor at the Nanyang Technological University. He has a BEng in Electrical and Electronic Engineering from the University of Nottingham, an MSc in Control Systems, a PhD in Advanced Machines and Drives from the University of Sheffield and an MBA in Technology Management. He is a Chartered Engineer and Fellow of the Institution of Engineering Technology and Fellow of the Royal Aeronautical Society.
In this podcast, Dr Bhangu gave a glimpse into the world of artificial intelligence (AI) and digital transformation at Rolls-Royce.
He also introduced the recent breakthrough work on AI ethics and trustworthiness at Rolls-Royce, called The Aletheia Framework. The comprehensive ethical framework and trustworthiness process is free to download from the Rolls-Royce website. Once fully implemented, businesses that follow the checks and balances within it can assure themselves that their AI projects are fair, trustworthy and ethical.
Recorded in Singapore on 31st December 2020, 8.30am SGT.
---