Cyber Security Weekly Podcast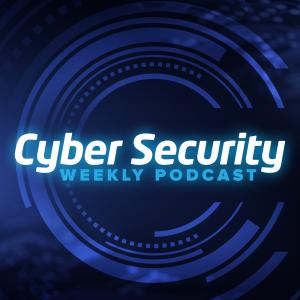 Episode 211 - Safeguarding Google Cloud Environments with Mark Johnston, Head of Security, Google Cloud Asia Pacific
July 29, 2020
Interview with Mark Johnston, Head of Security, Google Cloud, Asia Pacific having presented at the RSA Conference APJ on Cloud Safeguarding: View from Cloud Providers.
As enterprises become more reliant on public cloud services, it's critical that effective strategies are in place for cloud safeguarding. Given the shared responsibility model, what are the best practices? The RSA Conference session explored several key areas including establishing clear lines of responsibility; achieving visibility;deciding where to invest time and resources; focusing on the most important controls; managing identities in the cloud; and having the ability to detect, react and recover from incidents.
With over 20 years of security domain expertise across the financial, government,telecommunications and education industries, Mark leads Google Cloud's team of Security and Networking specialists in Asia Pacific and helps organisations adopt cloud computing using the shared responsibility model. Prior to joining Google Cloud, he spent eight years at IBM where he led the APAC Security TigerTeam, and developed the IBM Enterprise Security Maturity Workshop executed at over 150 client sites worldwide.Mark has a Bachelor's Degree in Network Computing with an emphasis on Network Applications from Monash University in Australia. And co-authored a patent in providing application specific threat metrics.
The podcast interview took much from this panel session and this is a one-on-one interview with the panel keynote.
Recorded on 24 July as part of MySecurity Media's partnership with the RSA Virtual Conference 15-17 July 2020
---