Cyber Security Weekly Podcast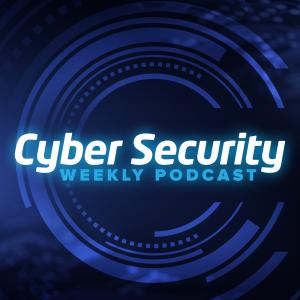 Episode 205 - Going Passwordless - Interview with Yubico's ANZ Country Manager
May 17, 2020
We missed timing this with World Password Day (May 7 - First Thursday of May) but took the opportunity to speak with Geoff Schomburgk, Australia and New Zealand Country Manager for Yubico. Geoff discusses the move towards a passwordless future and some of the key benefits and considerations for businesses and services looking to eliminate passwords.
World Password Day highlights the need for protection and security, and as more people work remotely due to COVID-19, the pandemic could be the catalyst for the acceleration of passwordless adoption as seamless security will need to support the new norm.
Gartner predicts 60% of large and global enterprises, as well as 90% of midsize enterprises, will implement passwordless methods in over 50% of use cases by 2022.  "Passwordless authentication, by its nature, eliminates the problem of using weak passwords. It also offers benefits to users and organizations. For users, it removes the need to remember or type passwords, leading to better user experience and customer experience. For organizations, there's no longer a need to store passwords, leading to better security, fewer breaches and lower support costs."
Yubico is a leading contributor to the FIDO2 and WebAuthn open standards that are relied upon by some of the leading platforms, browsers and technology businesses globally and are the first open authentication standards to make passwordless logins possible.
This podcast includes the opportunity to win one of three YubiKey 5Ci keys (OFFER NOW CLOSED) - also available for purchase from $70.00 (single) on the MySecurity Marketplace - listen in for details.
Interview recorded 14 May, 2020
---