Cyber Security Weekly Podcast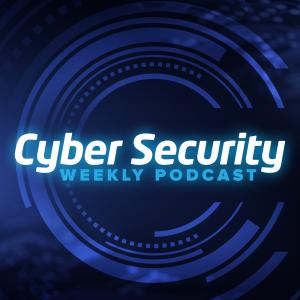 Episode 195 - Accenture Podcast Series: Why threat intelligence is your best defence - Accenture's new Cyber Fusion Centre, Sydney
March 10, 2020
Accenture Podcast Series: Building cyber resilience to grow and innovate with confidence
Recorded at Accenture's new Cyber Fusion Centre in Sydney, we interview Joseph Failla, ANZ Security Lead and Managing Director of the Accenture Security practice for Australia and New Zealand and Mark Sayer, APAC Cyber Defence Lead for Accenture.
Joseph was a co-founder and owner of Redcore, a specialised cyber security firm that was acquired by Accenture in 2016, and he has 26+ years' experience in IT with a core focus on information security and risk management strategies. His areas of expertise are cyber security, public key infrastructure (PKI) and security strategy. LinkedIn
Mark is a respected IT security professional with over 20 years of experience across a diverse range of roles, organisations and industries. As the AAPAC lead for Cyber Defence, Mark has led the development of local technical cyber capability across the region. LinkedIn
Following a tour of the fusion centre, we discuss why threat intelligence is the best defence and how intelligence insights can be tailored for different audiences and client requirements. We also discuss the 2019 Cyber Threatscape Report and Mark Sayer's blog "Know Your Enemy".
Recorded on 4 March, 2020 in Sydney courtesy of Accenture.
---