Cyber Security Weekly Podcast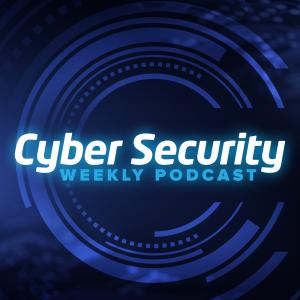 Episode 194 - COVID-19 deals a major blow to Asia's technology sector, Canalys Report
February 28, 2020
Interview with Sharon Hiu, APAC Channel Analyst with Canalys, based in Singapore.
Canalys Report, 'COVID-19 deals a major blow to Asia's technology sector', dated 20 February highlights the COVID-19 outbreak will hurt Q1 sales in APAC, especially of smartphones, PCs and component products. But customer adoption of cloud-based services will increase as more people use videoconferencing and collaborative and online tools to execute business continuity plans and reduce travel.
Vendors are focusing on partner training and maintaining close communication with customers and partners. Technology vendors and channel partners in the Asia Pacific region face the unexpected challenge of coping with the sudden outbreak of COVID-19 (coronavirus). The crisis was largely unforeseen, even in mid-January. Most leaders this year were anticipating disruption from political instability and natural disasters, not an epidemic. Major technology and partner events around the world were cancelled soon after the World Health Organization (WHO) declared a global health emergency. China has taken the brunt of the social and business impact so far, but the rest of Asia Pacific and other regions around the world will face similar problems if the virus continues to spread.
As of 20 February 2020, the WHO has said that new cases in China are falling but also warned that any apparent trend must be interpreted very cautiously. Worldwide, there are now over 75,000 confirmed cases, with over 56,000 yet to recover. Over 98% of cases are in China. The immediate effects on supply chains, workflow disruption and lower spending will result in an economic downturn if restrictions on travel and factories remain. The extent of the downturn will depend on how widespread and protracted the virus becomes.
Recorded via Sydney and Singapore, 28 February 2020, with reports of a second wave of outbreaks, with COVID-19 now detected in 49 countries.
Canalys Reports available here:
https://mysecuritymarketplace.com/reports/covid-19-deals-a-major-blow-to-asias-technology-sector/
https://mysecuritymarketplace.com/reports/global-pc-market-to-fall-by-3-4-in-2020-in-best-case-scenario/
Related Episodes:
---