Cyber Security Weekly Podcast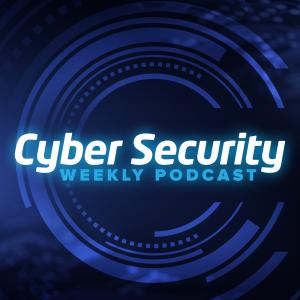 Episode 191 - Brain-computer interface (BCI) technology & applications in cybersecurity
February 18, 2020
Mr Sathish Ashwin is the Head of Research and Operations at the National Cyber Defence Research Centre of India, a self-governed body controlled by National Cyber Safety and Security Standards and monitored by the High Level Committee chaired by Honorable Justice Dr. S. Mohan, Former Judge, Supreme Court of India.
He is also the Director of BRICS (Brazil Russia India China South Africa) "The Cyber Defence Forum, Director CAP - Cyber Awareness Program for  Women and Children, Regional Head - Entrepreneurs Council of India and  Core Member RAC" Recruitment Analysis Council.  His fields of research include application security, Internet of Things(IoT), Internet of Brains(IoB), malware analysis, and threat intelligence. He is an active speaker at security conferences like OWASP, National Cyber Defence Summit, National Cyber Safety & Security Standards Summit, InCyCon etc., He has also authored various articles in Indian Cyber Security E-Magazine, National Cyber Crime Reference Handbook v1 & v2, Hackershat magazines. So far he has helped and trained more than 10,000+ students and professionals across the country.
He speaks with MySecurity Media on brain-computer interface (BCI) technology and how it provides a new output channel for brain signals to communicate with or control external devices directly without using any intermediate devices, and its potential application in Cyber Security as an access control and authentication technology.
Recorded at ADECS 2020 – Asia Defence Expo & Conference Series 2020 in Singapore on 5th February 2020.
---