Cyber Security Weekly Podcast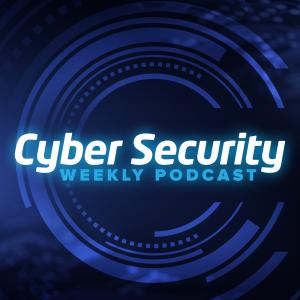 Episode 189 - ECU launches new Security Operations Centre with RSA Security - building renewed tertiary focus on cybersecurity skills training
February 11, 2020
Interview with ECU Executive Dean of School of Science, Professor Andrew Woodward and Dr. Paul Haskell-Dowland, Associate Dean for Computing and Security, School of Science, Academic Centre of Cyber Security Excellence.
Edith Cowan University (ECU) has opened the southern hemisphere's biggest Security Operations Centre (SOC) within a university. The cutting-edge, $3 million SOC will offer Perth students firsthand experience in cyber operations and technology and responding to cyber security threats.
The SOC opening is unique to the Asia-Pacific region and further cements ECU's reputation as Australia's foremost cyber university.
Included in the new facility is a 24-seat training lab, designed to familiarise students with the SOC environment and introduce students to open and closed source SOC and security information and event management (SIEM) platforms. This space also has the ability to function as an Open Source Intelligence Centre (OSIC).
With the soaring costs of cybercrime threatening Australian and global businesses, the cyber security industry is set to replace the mining sector as the next jobs boom in Australia. It is expected the global cyber security workface shortage will reach upwards of 1.8 million cyber security professionals by 2022.
The SOC was opened on January 29 by Australia's Home Affairs Deputy Secretary with responsibility for national cyber security policy, Marc Ablong PSM. "We need to encourage more students to undertake studies in cyber security and related courses," said Deputy Secretary Ablong.
Recorded on campus on 3 February 2020.
RELATED EPISODES
Episode 167 - RSA APJ Conference Podcast Series - The New Why of Cybersecurity - Rohit Ghai, President, RSA and Grant Geyer, Senior VP for RSA Products
RELATED COURSES FROM ECU
Undergrad cyber: https://www.ecu.edu.au/degrees/courses/bachelor-of-science-cyber-security#courseDetails
Postgrad cyber: https://www.ecu.edu.au/degrees/courses/master-of-cyber-security#courseDetails
Accelerated Online Masters (6-wk teaching blocks) https://studyonline.ecu.edu.au/online-courses/master-cyber-security
---