Cyber Security Weekly Podcast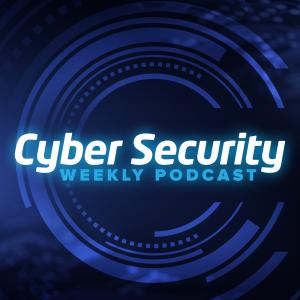 Episode 188 - Hi-Tech Crime Trends of 2019 - Interview with Group-IB CTO & Co-Founder, Moscow
February 02, 2020
Jane Lo, Singapore Correspondent interviews Mr Dmitry Volkov, CTO and Co-Founder of Group IB on Hi-Tech Crime Trends of 2019.
Group IB, a Singapore-based cybersecurity company that specializes in preventing cyberattacks, has analyzed key recent changes to the global cyberthreat landscape.  The report examines attacks conducted for espionage and sabotage purposes.  The report contain chapters devoted to the main industries attacked and covers the period from H2 2018 and H1 2019.  Group-IB analysts highlight key high-tech crime rends and conclude that 2019 heralds a new era of cyberattacks.   The annual report was presented at CyberCrime Con 2019 international Threat Hunting and intelligence conference in Singapore (29th Nov 2019).
As a CTO, Dmitry is responsible for all the aspects of the company's technological development and transformation. 
Dmitry helped to establish Group-IB's unique Cyber Intelligence department, which provides Threat Intelligence to companies around the world.  As a CTO and Head of Threat Intelligence at Group-IB, Dmitry holds extensive experience in computer forensics, investigation of botnets, fraud, carding, DDoS attacks and other high tech crimes.
In 2015, Dmitry was listed by Business Insider as one of the top 7 professionals behind influential security companies.
Recorded remotely with Group IB's Mosow Office on 24th Dec 2019.
---